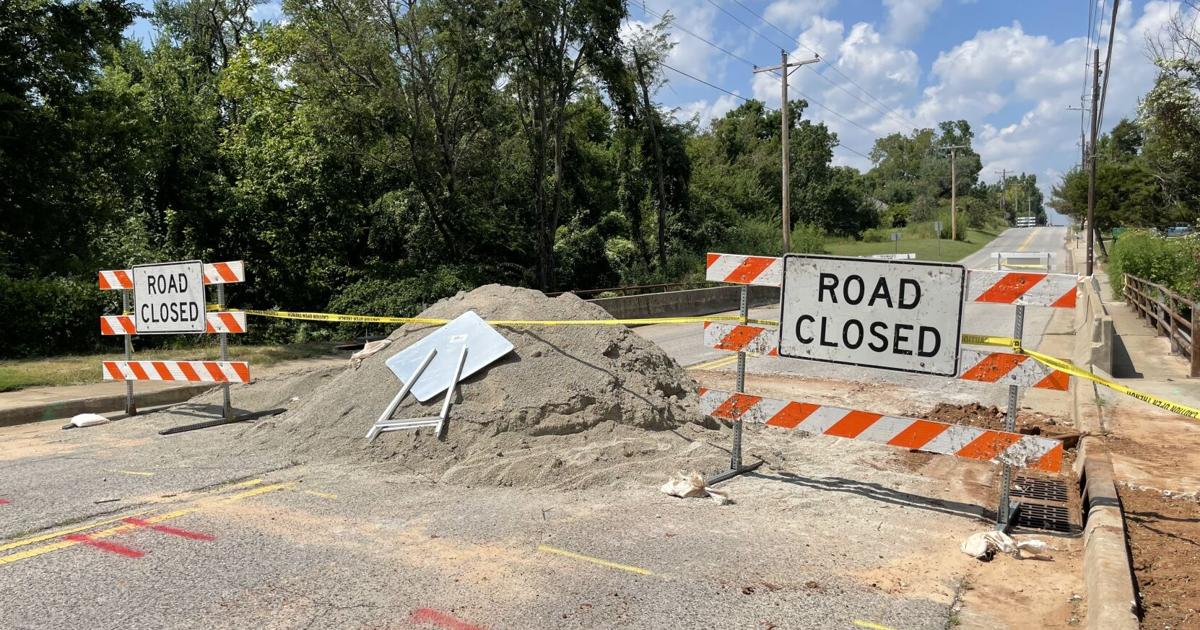 Board Committee to Discuss $45 Million Bond Proposal | New
Editor's note: This article is updated to include that the property tax will increase monthly based on the value of the property.
City staff will outline a plan to secure a $45 million bond program to repair and replace dozens of crumbling bridges in Norman, the Community Planning and Transportation Committee agenda says.
Although the city has a bridge maintenance program, it is not dealing with the damage to aging bridges, Public Works Director Shawn O'Leary said.
The $45 million bond would replace 10 bridges and rehabilitate or maintain nine others. On a 10-year bond, average property taxes could increase monthly by $4.54 on a $100,000 home, $7.01 on a $150,000 home, and $9.49 on a $150,000 home. $200,000, according to the staff presentation.
The committee's agenda for Thursday's meeting lists the bridge maintenance program for the current fiscal year as $750,000. A 2021 report found the city has 80 nationally registered bridges, but 11 are functionally obsolete, five are structurally deficient, and another 15 are near structurally deficient, the staff report said.
"I hope CP&T (committee) members will discuss possible next steps with this program, including a timeline for a potential citywide election," O'Leary said in a statement to The Transcript.
City staff continue to seek additional funding sources, including American Rescue Plan Act (ARPA) funds, the director of public works said.
"The city applied for ARPA funds administered by the State of Oklahoma for the replacement of the bridges, but that request was not approved," O'Leary said. "City staff are currently exploring other federal funding programs that appear to be available for local bridge maintenance projects. However, the city's needs for bridge replacements seem so great that federal funds are unlikely to meet all of them.
The Board asked staff at the July Goal Setting Retreat to explore a link and timeline for an election.
In September 2021 the council was forced to fund repairs to the Imhoff Bridge when the supports underneath collapsed due to soil erosion along the creek.
The cost to repair the bridge was $370,000.
The Imhoff Bridge is one of twelve others cited in a 2019 Oklahoma Department of Transportation Bridge Safety Inspection Report as "structurally deficient," according to city records at the time.
The Department of Transportation inspects all public bridges over 20 feet in length.
Besides the Imhoff Bridge, two bridges have closed since 2016 because they posed "a safety hazard", the staff report said. The Havenbrook Street and Main Street bridges were also closed for repairs.
Six bridges posted load limits due to structural conditions, shows a map included in the staff presentation. Three of those bridges are in Ward 5, including one that only allows up to four tons, which rules out ambulances, delivery trucks, school buses, charter buses and heavy construction equipment, says The report.