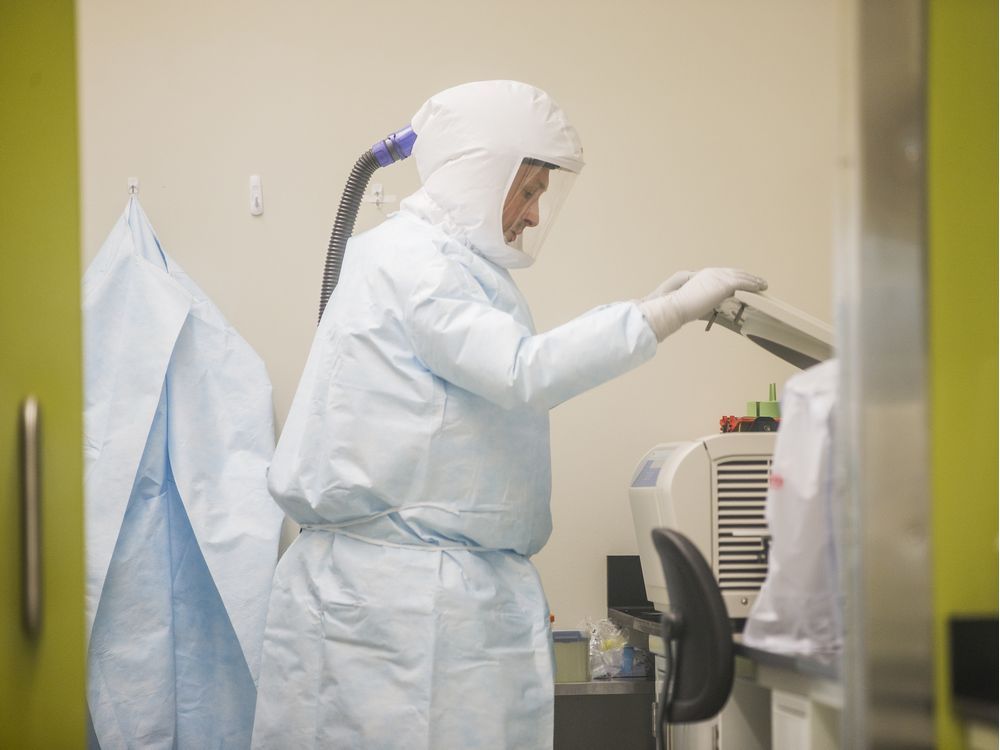 Board committee to hear update on COVID-19 situation in Saskatoon
Monday will see an update from city staff on the pandemic, a discussion of a new date for a return to in-person council meetings, and a presentation from VIDO on upgrading its lab space.
Content of the article
Saskatoon city councilors will hear a report on pandemic measures and the overall status of COVID-19 in the city on Monday, when they gather online for a governance and priorities committee meeting.
Content of the article
Mayor Charlie Clark called a special council meeting last week as the city moved to the "critical" designation in its pandemic response framework. However, the council did not add any new measures.
At that time, council heard from Director of Emergency Planning Pamela Goulden-McLeod that local Medical Officers of Health had said the city's operations were not contributing in any major way to the spread of the pandemic and that the current measures were sufficient.
At that time, Goulden-McLeod pledged to return to the board with further reports later this month, once she has had a chance to consult with experts from the Saskatchewan Health Authority and the University of Saskatchewan.
Councilors will also be asked on Monday to determine a new date for a return to in-person meetings. Council has been meeting remotely via videoconference since March 2020. Plans to return to in-person meetings have been repeatedly delayed, alongside plans for city staff currently working from home to return to their offices. A plan to resume in-person activities was announced in July for September 1, 2021. This was later pushed back to early 2022 due to rising case numbers and hospitalizations.
City hall staff were expected to return to the office in February , with City Council to return to in-person meetings at the same time. Staff feedback has been delayed until April with the ramp-up of the Omicron variant of COVID-19. On Monday, councilors will be asked whether they will again choose to align their return to in-person meetings with the return of other city staff.
Content of the article
The committee will also hear from Dr. Volker Gerdts, director and CEO of the Vaccine and Infectious Disease Organization (VIDO), based at the University of Saskatchewan. VIDO has received numerous funding increases since the pandemic hit, with the goal of making it the hub for Canadian infectious disease research.
Gerdts is to address the committee about VIDO's plans for a community engagement and consultation process as it seeks to transition to Containment Level 4 (CL4) laboratory status, the most stringent level of protocols possible safety and security for laboratories. This would allow VIDO to research the most highly infectious and potentially deadly airborne pathogens.
VIDO already operates a CL3 laboratory, used to study life-threatening airborne pathogens. A move to CL4 would make VIDO the second such site in the country. Currently, the only CL4 laboratory in Canada operates in Winnipeg at the Canadian Science Center for Human and Animal Health.
Council meets to clarify COVID-19 measures in 'critical' state

Omicron not delaying Saskatoon city office return plan
News seems to be flying towards us faster all the time. From COVID-19 updates to politics and crime and everything in between, it can be hard to keep up. With that in mind, the Saskatoon StarPhoenix has created an Afternoon Headlines newsletter that can be delivered to your inbox daily to ensure you are up to date with the day's most vital news. Click here to subscribe.