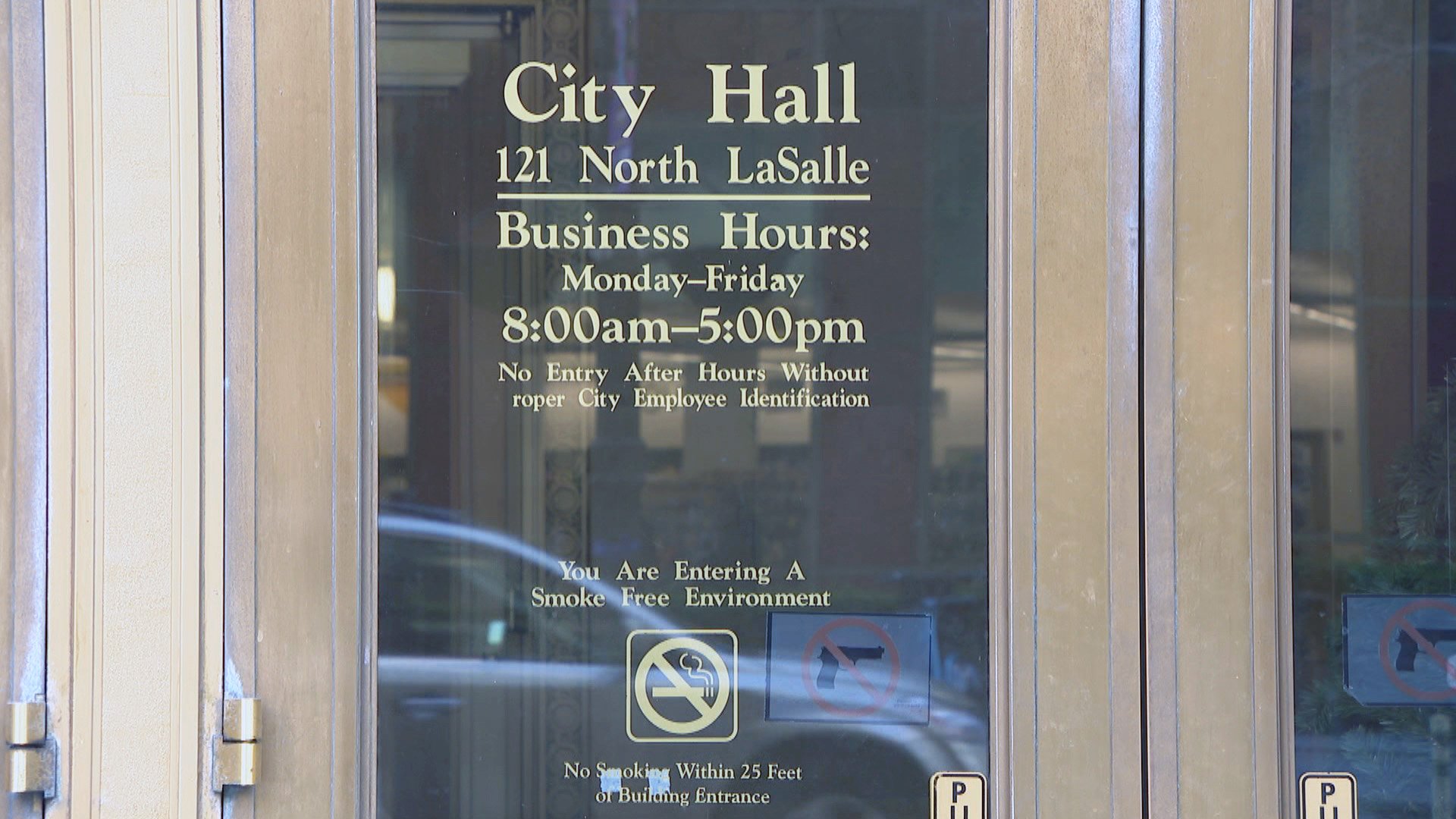 City council committee chairs used their budgets to increase spending in their neighborhoods: watchdog | Chicago News
(WTTW News)

Several of Chicago's most powerful city council members used employees of the city council committees they led to carry out work in their neighborhoods, a potential violation of state law. according to an audit published on Wednesday.
Inspector General Joseph Ferguson – who is due to step down on Friday – said allowing committee staff to perform voter service work could violate a state law that requires government agencies to spend taxpayer funds in accordance with policies approved by elected officials.
Some of the Chicago city council leaders "follow anachronistic practices and maintain a culture that recalls the city's colorful but less than noble past," Ferguson said.
The audit marks the first time Ferguson has examined city council operations and actions taken by aldermen directly. In 2019, city council expanded the inspector general's authority to audit city council committees, threatening financial advantages long enjoyed by Chicago's most powerful members of the city council.
In response to the audit, city council committee chairs said they disagreed with the watchdog that the use of committee staff to perform service work violates the law of state and had obtained a legal opinion in support of their claim.
"All spending here is for one purpose – staff – and therefore is permitted," according to the presidents' response to Ferguson.
The reaction from committee chairs "sends a less than encouraging message to the taxpaying public we all serve," Ferguson said.
The flexible budgets of city council committees have long been a coveted perk for some of Chicago's most powerful politicians, allowing them to hire political supporters without breaking the rules that normally prohibit assigning favorite jobs to friends and , in some cases, to family members. .
Additionally, Ferguson's audit found that several city council committee chairs did not track their employees' attendance between June 2015 and March 2020, another potential violation of state law. According to the audit, all but one employee attendance records from the five committees were kept on paper.
Ferguson reviewed attendance records for the Budget Committee, Economic Development Committee, Finance Committee, Workforce Development Committee, and Zoning Committee.
Only the finance committee electronically tracked employee attendance, as it managed the city's workers' compensation system until 2019.
Seven of the 13 committee chairs, who were not identified in the audit in accordance with the rules governing the Office of the Inspector General, "ordered or allowed committee employees to work on matters outside the committee, including tasks related to the president's quarters ", according to the audit. "This practice constitutes a failure to comply with state and municipal requirements that government entities only spend allocated funds for designated purposes. "
The practice can also "create inequalities between neighborhoods by effectively giving some aldermen disproportionately more resources for their work outside the committee," according to the audit.
City council members have an annual budget of $ 190,972 to pay their staff, as well as a budget of $ 122,000 for expenses.
Committee chairs receive an additional $ 190,000 to hire staff for their committees, according to the audit.
The audit also identified $ 35,985 in expenses from committee budgets for purposes other than those of committees. According to the audit, new controls put in place in July 2019 will put an end to these "unauthorized payments" in the future.
Those payments included a lease for a car, utilities for a neighborhood office and a subscription to Travel & Leisure magazine, according to the audit.
The audit recommends that committee chairs be required to track the attendance of their employees using the city's electronic timing system. However, this recommendation was rejected by city council officials, who said they would "develop a uniform paper timing system" but would not use the city's electronic system, even though it is used by most. other municipal services.
In addition, "city council officials have refused to ensure that committee chairs cease directing or allowing staff to work on off-committee business or stray from practice," the audit said. .
City council officials also told the Inspector General that they would not comply with his recommendation to conduct a "staffing analysis to determine the staffing needs of each committee."
The most recent chairman of the town committee is Ald. Jason Ervin (28th Ward), who replaced Ald. Carrie Austin (34th Ward) after WTTW News reported that the Austin-led Committee on Market Watch and Fairness spent more than almost any other committee, but only met three times in 2020 and did not advance any substantive legislation.
In addition, the education committee – headed by Ald. Michael Scott (24th Ward) – spent $ 159,425 in 2020, according to the audit.
The committee has only met three times in 2020, including two meetings to approve three appointments of Mayor Lori Lightfoot to the board of directors overseeing Chicago's City Colleges.
The only other education committee meeting in 2020 was a joint session with the public safety committee to discuss the issue of officers assigned to patrol Chicago public schools, in which no votes were taken. taken.
The committee has not held a single meeting or moved forward with legislation, even though Chicago public schools have been closed to in-person learning for more than a year during the COVID-19 pandemic.
In addition, the city council's special legislative committee on the census, chaired by Ald. Ariel Reboyras (30th Ward), spent $ 101,591 on staff costs, according to the audit – but did not hold a single meeting in 2020.
Reboyras now heads the city council committee on immigrant and refugee rights, which had a budget of $ 111,500 to spend in 2021, but has only met twice this year.
This committee brought forward a substantive measure designed to extend immigrant rights to Chicago in January.
Contact Heather Cherone: @HeatherCherone | (773) 569-1863 | [email protected]
---