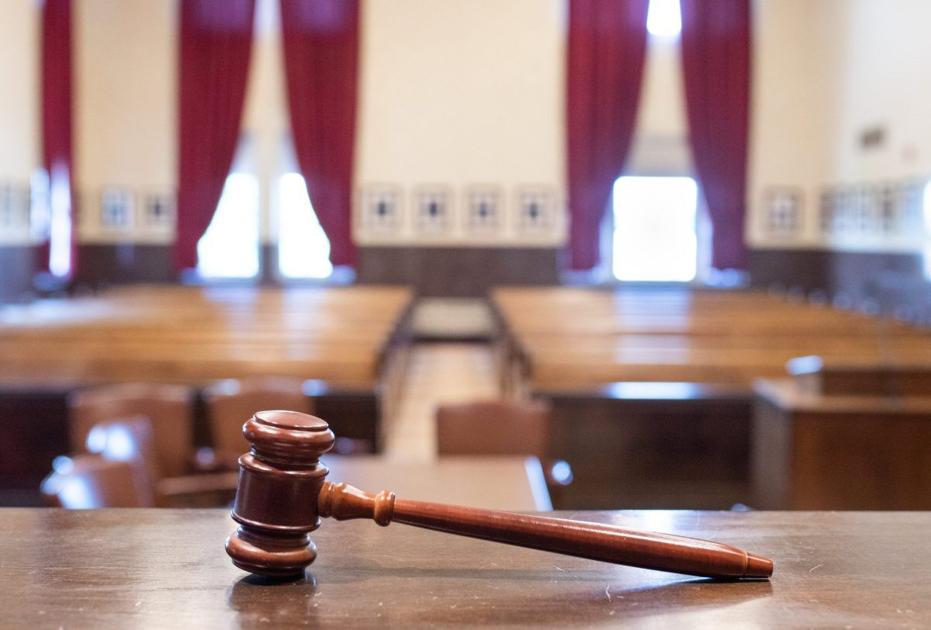 Defeat a proposal to standardize criminal penalties in Oklahoma | New
Debate over a proposal to normalize Oklahoma's complex criminal code is intensifying, with advocates of justice reform saying it will lead to an increase in the state's prison population over the next decade.
Unlike most states, including neighboring Kansas and Arkansas, Oklahoma does not categorize crimes by seriousness. Instead, lawmakers chose to add and remove crimes and their sentences individually, resulting in a curvy list of offenses in Oklahoma's statutes.
Last month, the Attorney General's Criminal Justice Reclassification Coordinating Council finalized its plan to categorize all crimes into an easier to understand matrix. A group of 22 state lawmakers, prosecutors, law enforcement officials and a retired judge have been part of the task force since 2018.
Members of the task force say the classification system would allow defendants, jurors and the general public to better understand the state's criminal code. It would also allow prosecutors and defense lawyers to more simply calculate how long a person sentenced to prison would have to serve before they can be released, they argue.
Supporters of criminal justice reform warn that the plan could result in longer prison stays for some, especially those convicted of minor drug and property crimes, and increase the burden on taxpayers.
Lawmakers will consider the proposal when the legislature meets again in February. Here's how it could impact criminal justice in Oklahoma:
What does the coordinating council plan look like?
Their plan calls for all criminal offenses to be categorized by seriousness and classified into 14 categories.
Each category has its own range of sentences and its minimum execution time requirement. Defendants who have already been convicted of felony would face longer sentences and prison terms.
For example, a first-time offender convicted of third-degree burglary, a D1 crime, would be sentenced to 0-5 years and would have to serve at least 20% of his or her sentence behind bars. An accused who committed two or more previous crimes would be sentenced to 2-10 years and would have to serve at least 30% of their sentence behind bars.
The classification system would provide more certainty for prosecutors seeking to ensure that a person spends a certain amount of time in jail, task force members say. Most state prisoners earn time served credits for their good behavior and participation in the program, but the accrual of these credits varies depending on their level of security and behavior while incarcerated.
"I want to stress that the goal is some certainty," Oklahoma County Chief Public Defender Bob Ravitz said during an Oct. 5 interim study on reform of the government. sentencing. "Our sentencing code in Oklahoma, in my 40 years of practice, has been a total mishmash."
Although the proposal sets a minimum time requirement for all inmates, their release date will still be affected by the accumulation of good conduct and program participation credits.
Felicity Rose, Criminal Justice Policy Analyst for FWD.us, told lawmakers that most state prisoners convicted of non-violent crimes served an average of 35 to 50 percent of their court-imposed sentence before being released. The expected release date for most prisoners would not change significantly under the proposal, but more offenders could face mandatory jail time, Rose said.
What impact would this have on judges?
Although the sentence ranges for certain crimes are adjusted slightly, judges could still consider mitigating and aggravating circumstances when considering a sentence.
Most of the sentence ranges would remain relatively wide. For example, the range of sentences proposed for a class C1 crime without precedent is 0 to 10 years.
"We felt it was really important that judges in individual cases have the opportunity to have an outlier, either above or below, knowing that most people are going to be in the middle range," said Assistant Deputy Attorney General Lori Carter.
Oklahoma Watch is a nonprofit, non-partisan media organization that produces in-depth and investigative content on a range of public policy issues facing the state. For more Oklahoma Watch content, visit oklahomawatch.org.