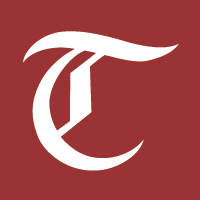 Graduate student leaders: only a union can deliver real change at MIT
MIT graduate student leaders from GSC, BGSA, RISE campaign, and EECS call for union against institutional inaction



As graduate student advocates, we know the needs of our community and the damage that occurs when student voices are not part of the conversation. We know that graduate student workers need stronger protections against harassment and discrimination, strong investments in diversity, equity and inclusion (DCI) programs, affordable housing and a living wage. . To this end, we have joined committees, boards, task forces and advisory boards, committed to positively impacting the experience of MIT graduate workers. Instead of making headway, we've seen the MIT administration unilaterally ignore embarrassing recommendations, reject and exploit the graduate worker-student service, and resist the changes we urgently need.
MIT's existing advocacy channels undermine the power of graduate students
The administration affirms that the existing channels of dialogue between the student-workers graduates of MIT and the administration are sufficient, but our experience proves the contrary. As leaders of the Graduate Student Council (GSC), Black Graduate Student Association (BGSA), Reject Injustice through Student Empowerment (RISE), and DCI's departmental efforts, we know the limits of current advocacy channels. The only way to ensure transformative change at MIT is for graduate student workers to unionize and fight for a strong contract.
Our support for MIT GSU is not a criticism of the GSC or student advocacy, but rather a criticism of the system in which they are forced to operate. The imbalance of power between the SGC and the administration forces SGC members to spend considerable energy discussing things that should be common sense. We had to explain that we could not expect our colleagues to make academic progress without knowing if they would be paid during a global pandemic, than allowing MIT housing to fall below minimum habitability requirements. Massachusetts was unacceptable, and that allowing a private company to offer rents in a new building where the cheapest rent was more than half the average allowance was absurd and violated the spirit of MIT's 2017 agreement with Cambridge. We regularly found ourselves in meetings with administrators who were fighting for basic tenants' rights or for guarantees of funding for individual graduate student workers – a few people doing the work of an entire union.
The MIT administration made it clear to the GSC External Affairs Council that it opposes the interests of graduate students and workers. They have lobbied directly against the GSC on several occasions: lining up with the Trump administration to claim that graduate student workers are not employees, actively advocating to deny our right to organize and fighting against the Oversight and transparency legislation protecting graduate students at both federal and state levels.
Institutional inaction hinders the defense of student interests at all levels
When the barriers to advocacy through formal / established channels such as the GSC seem insurmountable, we turned to other potential vehicles for change: department-level advocacy, working with established and respected organizations like the Black Graduate Student Association. (BGSA) and form new coalitions like RISE. However, the MIT administration has continued to respond to these attempts uncompromisingly, made possible by decentralized structures that diffuse responsibility and limit accountability.
In June 2020, in light of the national calculation triggered by the wrongful killings of black Americans and building on grievances from MIT students over racism and prejudice by the police on campus, the BGSA drafted the petition for support black lives. He quickly received over 5,000 signatures. We then participated in over 60 hours of meetings with members of the Academic Council, the Strategic Plan Steering Committee and the Public Safety Working Group. In each conversation, we spent more time rediscovering blatant systemic biases and rehashing obvious points for each BIPOC than we spent working for tangible progress. Student-workers, especially those with marginalized identities, have been communicating our needs for years, if not decades, through various avenues such as the BGSA 2015 recommendations and the multiple organized policing and welfare focus groups. Last year. The bottleneck at MIT isn't a lack of knowledge or resources – it's the administration's resistance to change.
Seventeen months later, MIT still refuses to make any meaningful progress, approving only symbolic issues like making Juneteenth a feast of the Institute. Even simple improvements, like removing GRE requirements, are not implemented at the institute level. While we remain confident that the Strategic Plan Committee and the Public Safety Task Force will eventually produce plans, we remain deeply uncertain whether these guidelines will actually improve the lives of black people at MIT, or even be implemented at all. .
MIT's institutional inaction on DCI's goals also plagues student lawyers working for change at the departmental level. In July 2020, EECS graduate student workers submitted a petition to the EECS administration calling for the hiring of a DEI manager within six months. Department management agreed that hiring an officer in a timely manner was a priority. Sixteen months later, despite monthly consultative meetings with hiring committee officials, the students are still waiting. Originally, the EECS administration said it hoped the DCI officer would start in March 2021, but that date slipped to summer 2021 and then early fall. At the time of writing this report, no DCI manager had been hired within the EECS.
Gains from student advocacy efforts are insufficient and vulnerable
The RISE campaign used a collective, public and confrontational approach to improve the graduate student experience. Our main gain with this approach has been the guarantee of transition funding: any student-worker who wishes to emerge from an unhealthy counseling situation is now entitled to at least one semester of funding to facilitate the transition.
Despite the administration's claims, the process of securing these victories was far from "… a perfect model for how students and administration might work together." On the contrary, we have repeatedly witnessed the familiar tactics of co-opting the administration, the lack of transparency, and the exploitation of the power imbalance between graduate student-workers and the administration. As a result, the funding program itself fails to hold problematic advisers accountable and forces departments to fund commitments individually, resulting in unfair treatment across the Institute and causing poorly funded departments to return those funds. difficult to access. More importantly, nothing codifies this guarantee other than the words of the MIT administration – only a contract can guarantee the continuation of this program.
Regardless of which advocacy channel we use, we have found that our voices are being ignored and that the actions taken by the MIT administration to meet the needs of graduate students are inadequate at best. We have devoted large amounts of unpaid work to MIT, but the administration refuses to make substantive policy changes that would dramatically improve the lives of student workers. Ultimately, our advocacy channels – The GSC, BGSA, RISE, and individual department efforts suffer from one key limitation: they only wield the power that the MIT administration cedes to them. As advocates for graduate students, we know that the only viable path for lasting change at MIT is for graduate student workers to form a union. With our union, we will finally have a voice at the bargaining table supported by thousands of graduate student workers alongside their colleagues. With our union, we will finally have the collective power to negotiate a strong contract that reflects student priorities, codifies hard-fought victories, and ensures that we move towards better MIT.
We ask you to support us by signing your union card at mitgsu.org/sign.
We, the authors, are graduate student leaders who have served on the Graduate Student Council (GSC), the Black Graduate Student Association (BGSA), Reject Injustice through Student Empowerment (RISE), and student advocacy groups in electrical and computer engineering. (EECS), the largest department of MIT.
Madeleine Sutherland is a fifth year chemistry graduate student-worker and was the chair of the GSC for the 2020-2021 term.
Seamus Lombardo is a fourth year graduate student worker at AeroAstro and is the current co-chair of the Federal Affairs Subcommittee of the GSC External Affairs Council.
Jack Reid is a sixth year graduate student-worker in Media Arts and Sciences. Governance Working Group.
Caris Moses is a sixth year graduate student worker at EECS and is a member of the EECS CDEI Student Advisory Council and responsible for Black in EECS.
Willie Boag is a sixth year graduate student worker at EECS and is currently Chair of the Student Social Committee of CSAIL (2018, 2019, 2021), Member of the Council of Postdoctoral and Graduate Students of CSAIL (2020, 2021) and the EECS. representative at the SGC (2021).
Ufuoma Ovienmahda is a fourth year graduate student worker at AeroAstro and has been co-chair of the Black Graduate Student Association since 2019.
Chelsea Onyeador is a third-year graduate student-worker at AeroAstro and served as Co-Chair of the Black Graduate Students Association (2019-2020) and Chair of Political Action (2020-present).
Ki-Jana Carter is a fifth-year Materials Science and Engineering graduate student worker and served on the DMSE DEI Graduate Student Collaborative Working Group.
Kara Rodby is a fifth year chemical engineering graduate student-worker and led the RISE campaign and is the co-founder of Graduate Womxn in Chemical Engineering (GWiChE).
All authors are members of the MIT Graduate Student Union.