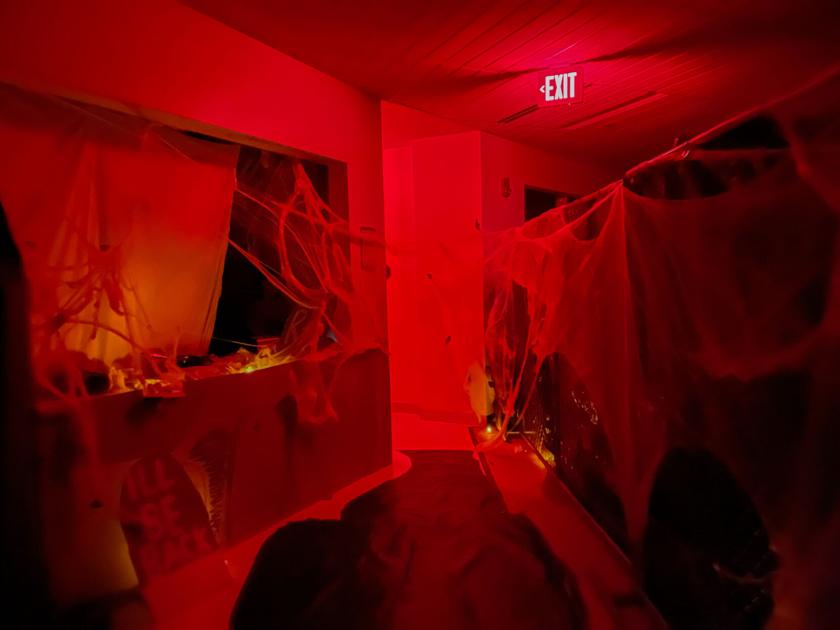 Haunted Foster Recreation Center Trail Brings Terrifying Fun to Students | Campus life
An icy haze hung in the air as the students entered the Foster Recreation Center to escape the eerie night before queuing for the spookiest event of the MSU season.
The Student Activities Council hosted the annual Haunted Trail on Thursday, October 28 from 7 p.m. to 10 p.m. at the FRC. Volunteers arrived early to decorate the first floor and dress up in spooky costumes to scare off those brave enough to walk the trail.
Unlike other paid haunted houses, entry was free for all MSU students. After signing a waiver and receiving a bracelet, students could enter a raffle to win exciting prizes like a Bluetooth speaker and Nintendo Switch.
According to Student Engagement Program Coordinator Paige Jenkins, SAC started the trail at 8 p.m. so students had time to relax on the basketball courts, which included a DJ, pizza, balloons and Moreover. Groups of 10 to 12 students were then dispatched to the trail, and everyone else stayed entertained while waiting for their number to be called.
The FRC pool and other training spaces have transformed into dark tunnels, echoing with screams and filled with surprising surprises. One student admitted that she was easily scared, but sophomore Karcee McFarlin had a different reaction.
"It wasn't as scary as I thought it would be," she said after finishing the trail. "I also knew several people, so that helped me. I liked that!"
Those who missed the Haunted Trail may be on the lookout for next year's event. Those who require hours of community service are also welcome to help with trail preparation.
As another Halloween has passed, the haunted trail is constantly changing. New scares and unexpected twists will await students with each visit.