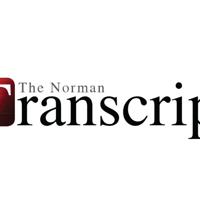 Hofmeister convenes student advisory council | News
OKLAHOMA CITY — High school students across Oklahoma virtually met with State Superintendent of Public Instruction Joy Hofmeister on Tuesday to share their concerns and offer suggestions on how to improve access, equity and outcomes in schools beyond the pandemic.
This is the seventh year in a row that Hofmeister has convened his Student Advisory Council, a group of juniors and seniors to help him, and the Oklahoma State Department of Education, on policy matters. The board includes Nathaniel Niell and Dylan Wall of Norman and Kennedy Willis of Moore.
At Tuesday's meeting, many students expressed concern about the inconsistency of educational services offered in rural schools compared to their urban and suburban counterparts, including the lack of higher-level courses and internet connectivity.
Hofmeister commended students for their candid insights into Oklahoma schools and stressed the importance of expanding the $35 million School Counselor Corps initiative beyond the three-year matching grants that schools received last fall.
"These students underscored how important teachers and counselors are to our school children, especially throughout this pandemic," Hofmeister said. "There is an increased need, now more than ever, to provide this kind of behavioral support to students."
Students said the rush to return to normal caused schools to miss some advances created by the pandemic.
The students were recommended by district superintendents. They represent rural, urban and suburban schools of all sizes. Eighteen of them served on the board last year.
— Content submitted