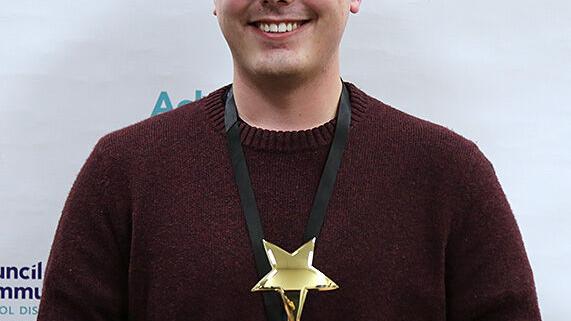 Holeton Praise for Work as Para-educator at Hoover Elementary School | Education
[ad_1]
Holeton, who started school in Council Bluffs, attended Hoover until grade three before his family moved to Glenwood. The last professor at Hoover, he had retired last year. Since then the building has been extended and renovated and the playground has been redone.
"The school has changed so much," he says. "My kindergarten class is now the preschool wing."
Still, being at the school where he started brings back fond memories to Holeton.
"I remember some places – playing with classmates, walking down the hall," he said. "I loved going to school. I just remember having so many friends and loving the teachers.
It was when Holeton was in high school that he began to consider a career in teaching.
"I started working in a daycare when I was in my senior year," he says. "I was just starting to realize that we could make a difference and help shape their lives in a positive direction. "
Holeton observed classes at Edison and Hoover before becoming a para-educator and also worked with students from Lewis and Clark. His job at Hoover is essentially part of his education.
"It was really nice to see the range of teaching styles," he said.
Holeton, who returned to Council Bluffs in September, is hoping to secure a teaching position here and thinks he would like to teach students in grades two to five, although he wouldn't mind going to the school either. kindergarten. He takes advantage of his time at Hoover.
[ad_2]