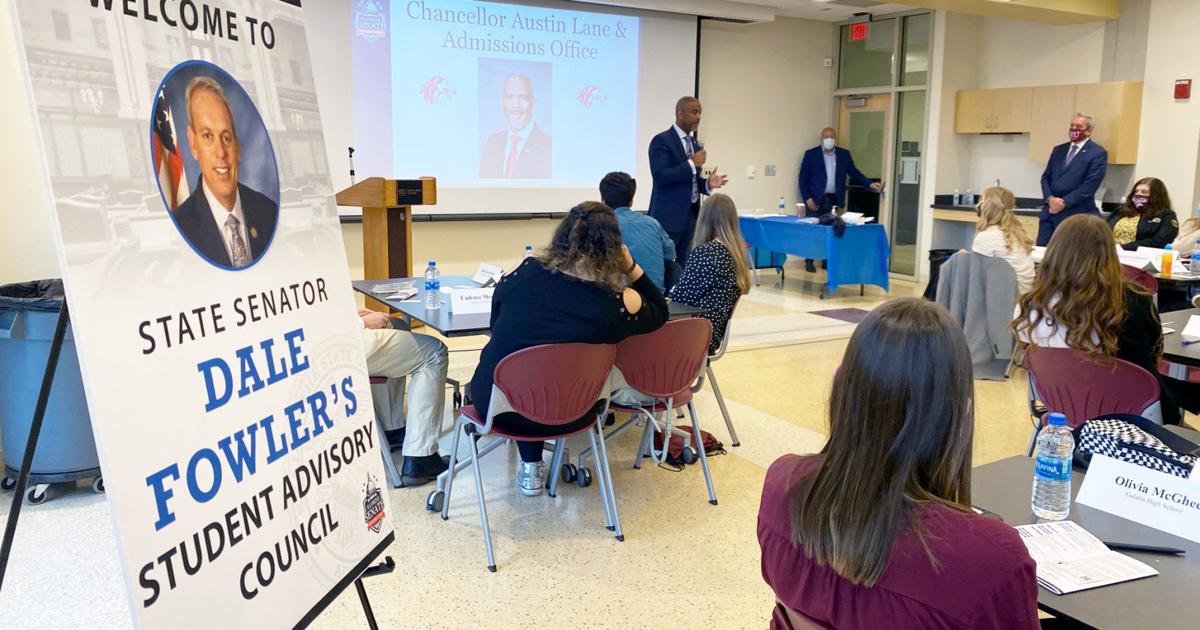 local students participate in Fowler's Student Advisory Council | News
[ad_1]
CARBONDALE – State Senator Dale Fowler hosted nearly 60 students from 15 high schools on Thursday, December 9, to the Southern Illinois University Carbondale campus as part of his annual Student Advisory Council.
"It's one of my favorite events of the year," said Fowler. "The younger generation is the future and it is important that they gain a better understanding of the legislative process and experience government firsthand. "
It was the first time in over a year that the board had met in person. Due to COVID-19 restrictions in the past school year, the council was held virtually.
The day brought together four speakers who hold community roles in the 59th Senate District – Dylan Chambers, Metropolis City Councilor and SIU sophomore; Dr. Steve Webb, Superintendent of Goreville; Austin Lane, chancellor of the SIU; and Jeff McGoy, SIU Director of Exploratory Advice to Students and the Center for Learning and Support Services,
"I am proud to be one of the people who spoke today," said Chambers, 19, SIU President Dawg Pound and the youngest city councilor in the history of the city of Metropolis. "It's great to be around high school kids and give them that voice and show them what I've done, regardless of age."
After hearing the motivational speakers, the students were divided into small groups to discuss policy issues and develop legislative proposals to present to their peers. After the presentation of the legislative proposals, the students were able to ask questions and vote on their favorite political issue presented by their peers. The winning idea of ​​student policy will be drafted into legislation for students to discuss at the Spring Student Advisory Council at the Illinois State Capitol in Springfield.
The participating students were from: Anna-Jonesboro Community High School; Carrier Mills-Stonefort High School; Cobden High School; Eldorado High School; Frankfurt community high school; Lycée Galatie; Gallatin High School; Gallatin County High School; Goreville high school; Harrisburg High School; Johnston Town High School; Joppé high school; the secondary school of the county of Massac; Sesser-Valier high school; and the Lycée de Vienne.
[ad_2]