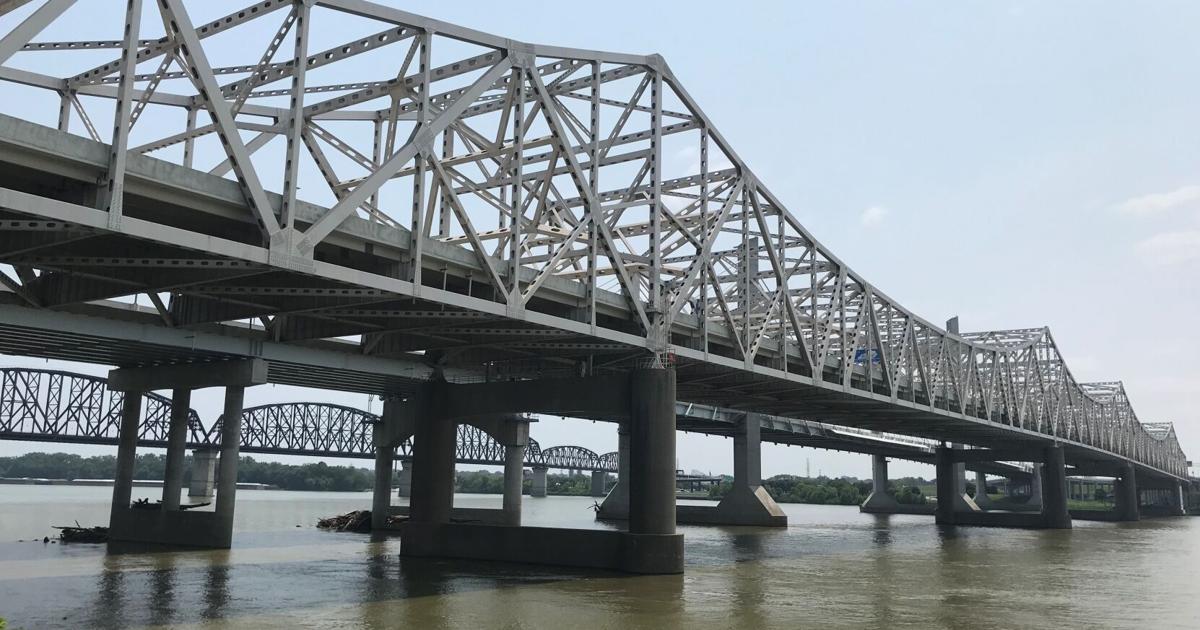 Metro Council committee passes resolution calling on state lawmakers to scrap RiverLink tolls | News
LOUISVILLE, Ky. (WDRB) — A Metro Council resolution urging state leaders to remove tolls from Ohio River bridges advanced Tuesday.
The public works committee passed the resolution, asking lawmakers in Kentucky and Indiana to direct federal infrastructure funding to the Ohio River Bridges project. The bipartisan measure was sponsored by seven council members.
It was filed weeks after Louisville Mayor Greg Fischer responded to Kentucky and Ohio's plan to seek up to $2 billion for a toll-free bridge near the Brent Spence Bridge between Covington, Ky. and Cincinnati.
Fischer called on Kentucky and Indiana to use the money of the Federal Infrastructure Investment and Jobs Act to alleviate RiverLink's costs.
Councilman Anthony Piagentini said if tolls continued on Louisville's bridges, it would penalize the city for undertaking the infrastructure project without federal government assistance.
"I think this is extremely critical, otherwise it sends a chilling message not only to us but to other jurisdictions about how they plan to lead future infrastructure developments," Piagentini said.
Fischer suggested using money from federal legislation, while the council resolution only refers to federal funds and apparently could encompass other fuel tax revenue that state lawmakers decide how to spend. .
It's unclear whether the states' share of money from the federal infrastructure bill could be used to remove tolls or even pay off some of the toll-backed debt. The Kentucky Transportation Cabinet said in a statement this month that the rules governing those funds have not been finalized.
Related stories:
Copyright 2022 WDRB Media. All rights reserved.