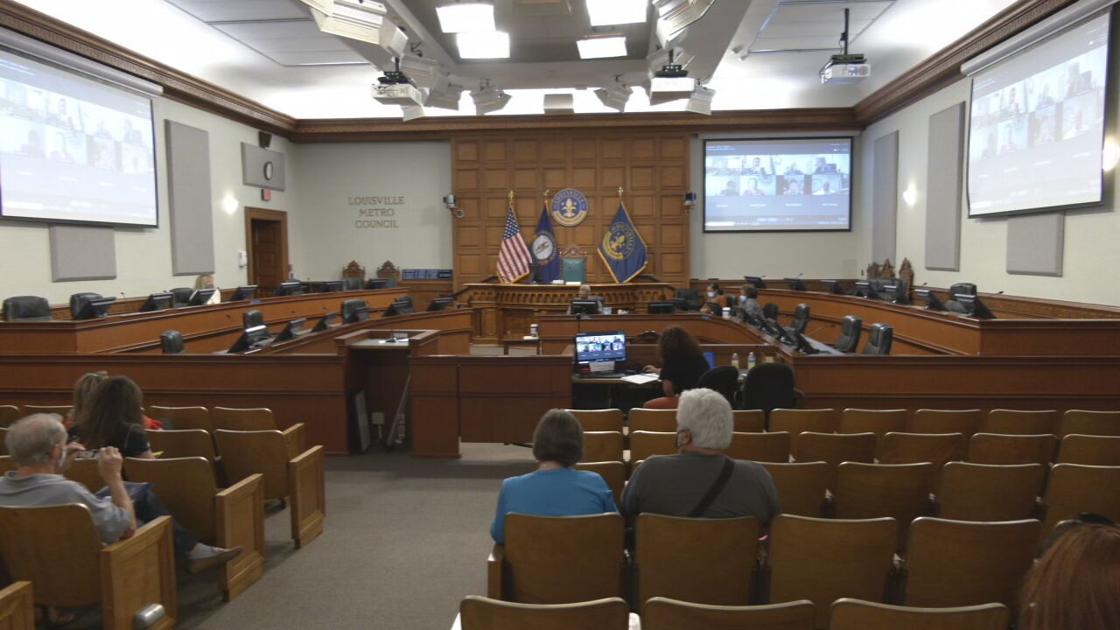 Metro Council Receives Update on New Approach to Curb Rising Violence in Louisville | New
LOUISVILLE, Ky. (WDRB) – Louisville metro board members received an update on one of the new approaches being used to tackle violence in the city.
On Wednesday afternoon, members of the Metro Council's public safety committee received a report on the Group Violence Intervention (GVI).
Last year, Mayor Greg Fischer and former U.S. Attorney Russell Coleman joined community leaders, the Louisville Metropolitan Police and the Metropolitan Council in announcing the new approach to violence prevention.
The multi-step program works by directly engaging those most intimately involved and affected by violence.
"So if you look at the shooter today, 10 out of 10 times they were the victim of yesterday. You see where I'm going? It's usually the same unhappy profile," said Paul David. Smith, director of reconciliation at the National Network for Safe Communities, an action research center based at the John Jay College of Criminal Justice.
Smith is helping the city implement the GVI and gave the Public Safety Committee some of the details of the program.
While the model works by targeting people on both sides of the violence, Smith said it's not about locking people up. In fact, Smith said, "The mission is to keep people safe, alive, and out of jail."
The program includes law enforcement, civilians and even uses former detainees to reach people in the danger zone. As Smith told board members, some of the conversations are very direct.
"You will have a person who was once incarcerated, someone who has been there, has done this, changed their life and is able to say, you don't want to go through what I've been through.
"You can't stand ten years on your head while you're in jail. No one is going to come and see you and put money on your books except your mom," Smith said. "And if your mom dies while you're gone, you won't go out to see her. Don't go down this path? Stop your violence."
Smith said GVI officially started earlier this year when the first personalized notification was made.
"The Louisville partnership has generated nearly 50 personalized notifications and nearly 50 community and law enforcement responses to victims of violence," he said. "And among the individuals and groups represented, among the individuals who received the message, one was involved in the violence again, posted a message and that was as a victim."
Smith said the program has helped reduce violence in other cities and is confident it will do the same in metro Louisville. He says that to be successful, it will take people working together to share the message and get the job done.
Related stories:
Copyright 2021 WDRB Media. All rights reserved.