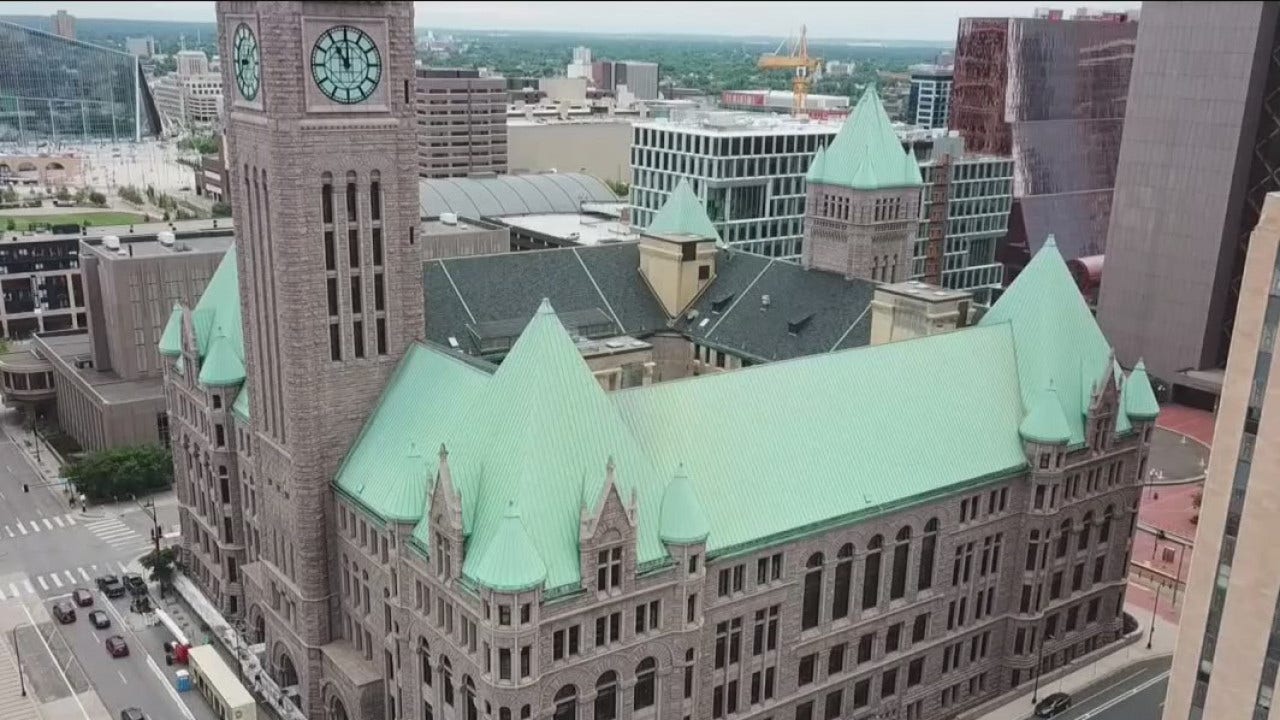 Minneapolis City Council committee advances police union contract
MINNEAPOLIS, Minnesota (FOX 9) – A Minneapolis City Council committee sent the city's tentative agreement with the police union to the entire council for a possible final vote on Thursday.
The $9 million deal, which is 135 pages long, is the product of months of negotiations and will run until the end of the year. It includes salary increases for officers and 7,000 incentive payments for new officers and veterans who stay on the force until the end of the year.
The city's director of labor relations, Holland Atkinson, presented the contract to the committee, urging council members to adopt it. He warned that a "no" rating would send the city and the union into a binding arbitration process, which could potentially reverse concessions the city won from the union during negotiations, such as statements supporting racial equity. and between the sexes.
He said charges to the disciplinary process that some board members and critics have been pushing would be better achieved through other mechanisms, such as changes to police policy manuals.
"We keep policy manuals outside of working agreements to maintain flexibility and unilaterally to make policy changes on the fly when we need them," he said.
He argued that there was no need to add to the discipline section of the agreement, as that already gives the city sufficient authority.
"The labor agreement already grants the city the power to take disciplinary action when we meet 'just cause'. That's something that's already included. I think there's a big misconception that by adding things in the agreement, that's how we gain authority. It just doesn't," he said.
Council member Aisha Chugtai expressed skepticism on the point, saying some members of the public had urged the council to do more.
"We have community members left and right telling us, why aren't we doing anything about discipline here?
Holland also stressed that the pay increases and incentives included in the new contract are urgently needed to keep officers in the force as well as to attract new ones to a "hot" job market in which officers may find jobs in most parts of the country.
"We need to move with haste to make sure we can actually start bringing new people into our work environment. We need to make sure we start announcing our new pay scales and our incentives to attract new officers," said Holland.
Councilman Robin Wonsley Worlobah countered that while recruiting is necessary, hiring the wrong officers could backfire if the city is sued for police misconduct.
"I recruit, but if we recruit batches of officers who do not meet quality standards, we end up liable and pay much more than what is actually included as financial incentives in this contract.
The Policy and Government Oversight Committee passed the tentative agreement to the full council "without recommendation", which will consider it at 9.30am on Thursday.