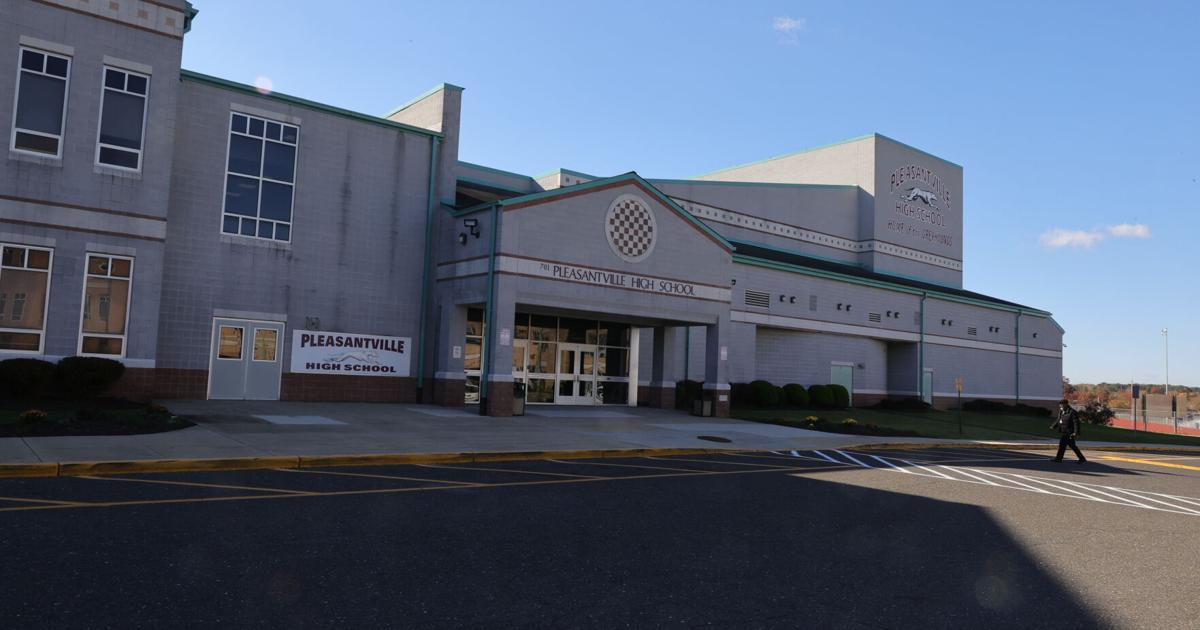 Pleasantville City Council Welcomes High School Student Ambassadors | Local News
PLEASANTVILLE — Amid recent consternation over school district leadership, the city is taking steps to increase student representation in public affairs.
At its March 21 meeting, City Council welcomed three student representatives from Pleasantville High School. The representatives consisted of two seniors, Andy Caceres and Faith Gracia, as well as rookie Janya Johnson.
"We wanted to start by telling you about some things going on at Pleasantville High School that you might not be aware of," Caceres said.
The students told the board about the school district's Early College program, through which students can earn college credit and even associate's degrees while still in high school. Caceres said there are 26 seniors in the program.
Student presenters also discussed the upcoming prom, successful indoor track and field season, and current outdoor track and field season. They also described the recent school show, which focused on black history in New Jersey.
Mayor Judy Ward greeted the students and said she looked forward to attending other school functions.
Atlantic County presented its $236.8 million budget for 2022 on Tuesday, despite the incer…
"I'm so happy to see you here, to be involved, congratulations, congratulations, keep up the good work," said city councilor Bertilio Correa. "I hope to see you more often."
In other matters, the council passed a resolution authorizing Longport to apply for a Local Efficiency Achievement Program Implementation Grant from the state Department of Community Affairs on behalf of Pleasantville and a group of other municipalities that participate in a shared services agreement. The council also introduced an ordinance expanding where marijuana businesses will be allowed to operate in certain designated areas.
Two residents raised concerns about parking around Utah Avenue, fearing it could interfere with dispatching emergency services to the area. They asked the council to explore ways to prevent commercial vehicles from parking in a way that interferes with exit and entry. Another resident, who said he was a Vietnam War veteran, said the street leading to the town's war memorial was unbecoming of the area and that renovations were needed to improve the landscape.
City officials said they will explore ways to address those concerns and are considering funding options for infrastructure improvements.