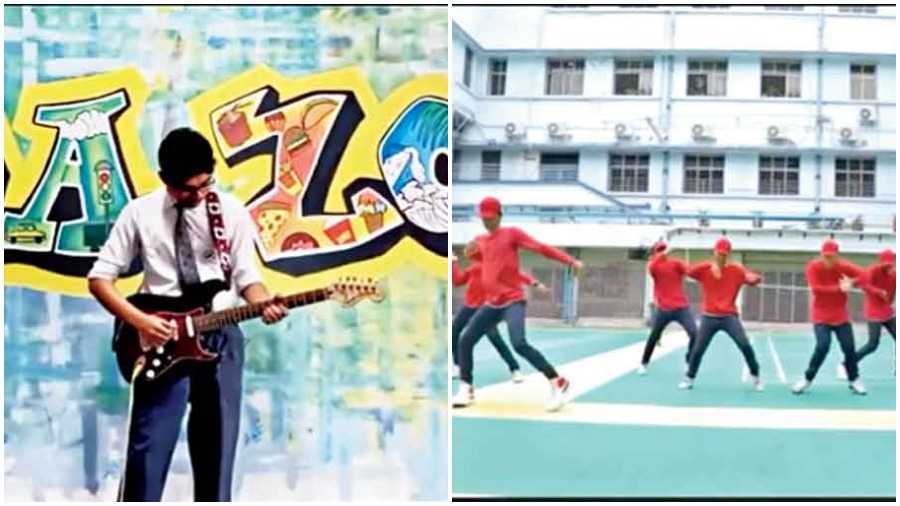 the-telegraph-young-metro Time for fun and holistic growth
Birla High School
The school recently organized the 13th edition of its Odyssey fest, in association with The Telegraph. Ten schools participated in the online event which featured a mix of pre-registration and live events.
The host school was the big winner and presented the trophy to Sushila Birla School for Girls. South City International School and Modern Girls' Secondary School became the first and second finalists, respectively. The two-day festival gave students the opportunity to arm themselves with courage during events such as fashion shows, dancing, western music, quizzes and debates.
Offline events included Fashion-i-Con (fashion show), Grooves and Moves (contemporary dance), Band-ish (fusion group), Verse-a-Style (creative writing), Tech Trek (app development) and Amaze-On (marketing product).
The first live event from day one was Humor-Us, a humorous event. It was the first time that class XI pupil Krish Kalwani from the host school participated in the event. "I was nervous. But it was a great experience," said the winner of the event. Humor set the tone for the party. It was followed by a transgressing debate – Double Cross – where each school had a topic and three minutes to speak for and against.
The last live event of the day was Hint-Rospect, or a scavenger hunt for school officials.
The second day started with the final rounds of In-Quizition (quiz) where six schools fought a close battle. South City International ultimately won it.
After a brief hiatus, indie pop singer Anuv Jain wowed the kids with his online performance. "It was not easy to organize such a big event online. We grew up planning events, negotiating with sponsors and revisiting these beloved halls, "said Class XII student Devangshu Choudhary, who was also the festival president.
Principal Loveleen Saigal said: "Odyssey, our biennial festival, is one of our school's most anticipated flagship events. Not having a festival this year would have disappointed the boys. We therefore took up the challenge of hosting it virtually. It was a huge learning experience. We missed the electric atmosphere of our auditorium, but we are happy to have been able to virtually put on a good show.
Delhi Public School, Durgapur
The school recently hosted an online investiture ceremony for the 2021-22 academic term. The event aims to instill leadership qualities among children. The ceremony for the junior and senior sections took place on the same day. Eighteen students from Classes II to V were selected for the Junior Student Council, while 26 students from Classes VI to XII were selected for the Senior Student Council.
Student council members have taken an oath to uphold the highest ideals of the institute, to do justice to all the responsibilities vested in them, and to uphold the vision and mission of the school in every way possible.
The day began with the welcome song, Believe in your school, by the school choir. A dance performance based on Rabindranath Tagore's song, Oi mahamanab ashe, was also put on by the girls in the senior section to echo the energy and radiance of a leader. "Before being a leader, success is about growing. When you become a leader, success is about making others grow. Leadership is a quality that nourishes itself and has its seeds sown in childhood itself. We are opening the window of opportunity for student council members as early as class II to prepare as future world leaders. Their actions, their deeds make their comrades dream and learn more until success is achieved, "said director Umesh Chand Jaiswal.
La Martinière for Girls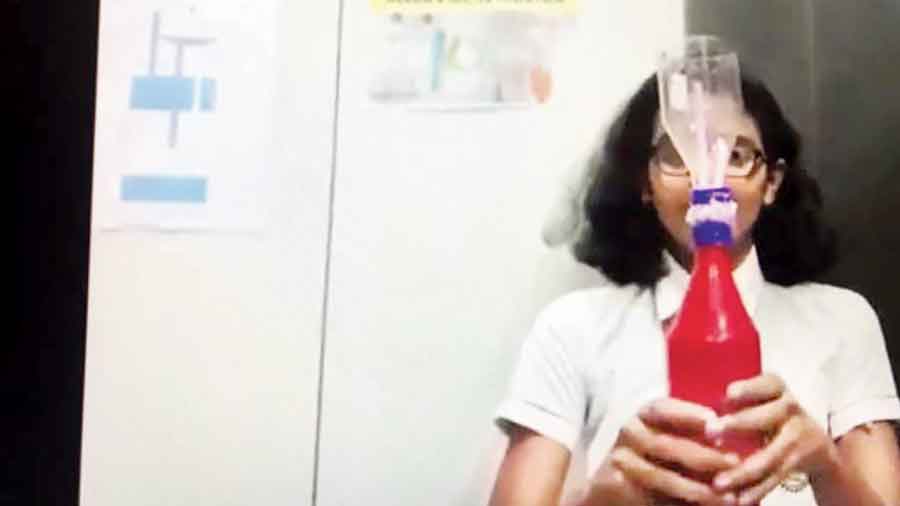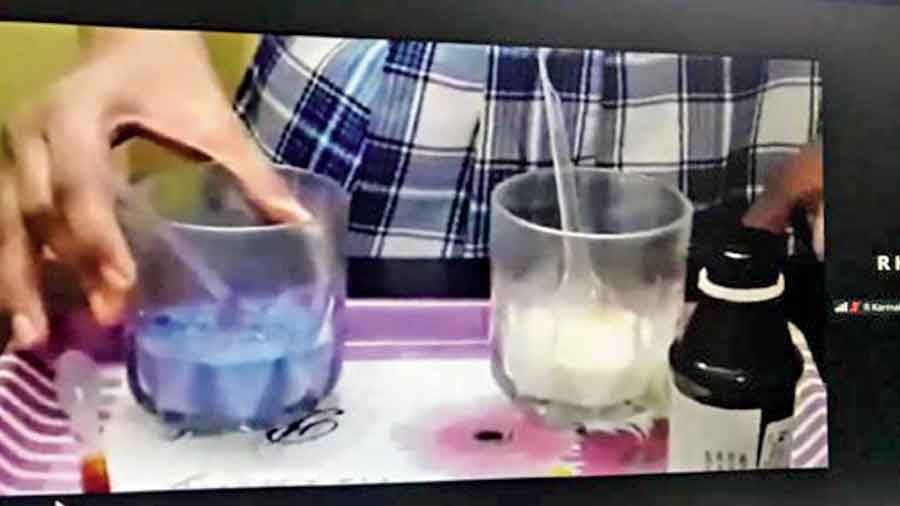 Science quiz, roundtable on Covid-19 vaccines and brainstorming session on ocean pollution Рstudents discussed the latest concepts and technologies at Poiesis 2021, an inter-school festival recently organized by the science club of La Martini̬re for the girls. The one-day virtual event for classes VI to XII celebrated the spirit of integration between the different disciplines. Guest of Honor Madhumanjari Mandal Choubey, Principal of Scottish Church College, has published the fifth edition of Natural Sciences, a student-published journal.
A multitude of events were organized for students from the five participating schools. The youngest had fun in Just A Minute and Scienceplanation, where scientific concepts were developed through presentations. Seniors participated in Scientivity (making short films), Mind Fizz (science quiz), Zero Hour (crisis solution) and a roundtable on Covid-19 vaccine technology.
At Zero Hour, students had to find a solution to ocean pollution, while during the roundtable, each speaker was to talk about the pandemic and available vaccines, followed by a round of questions. "Our science festival was an exciting event that fostered experiential learning among the students. When students are locked in four walls, this festival is like a breath of fresh air creating opportunities for social contact with peers, resource people from all over the world and to learn from each other's experiences ", a said director Rupkatha Sarkar.
Shri Shikshayatan School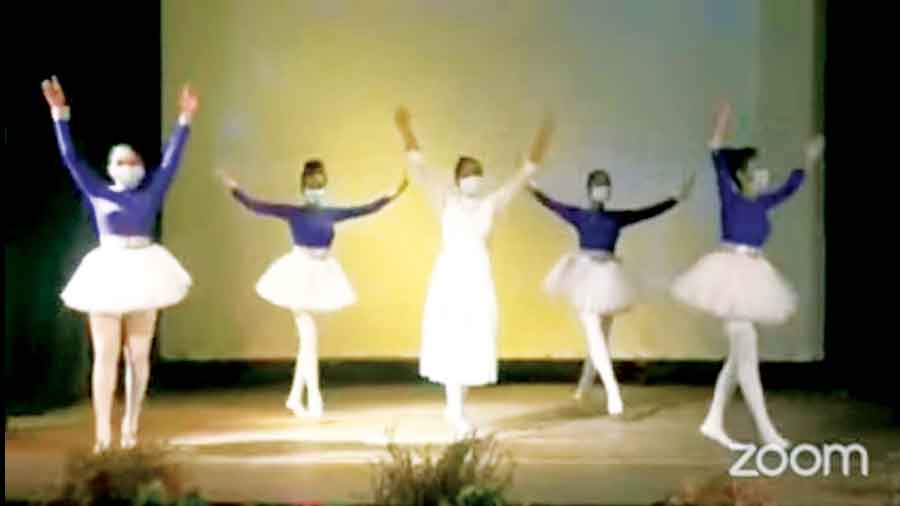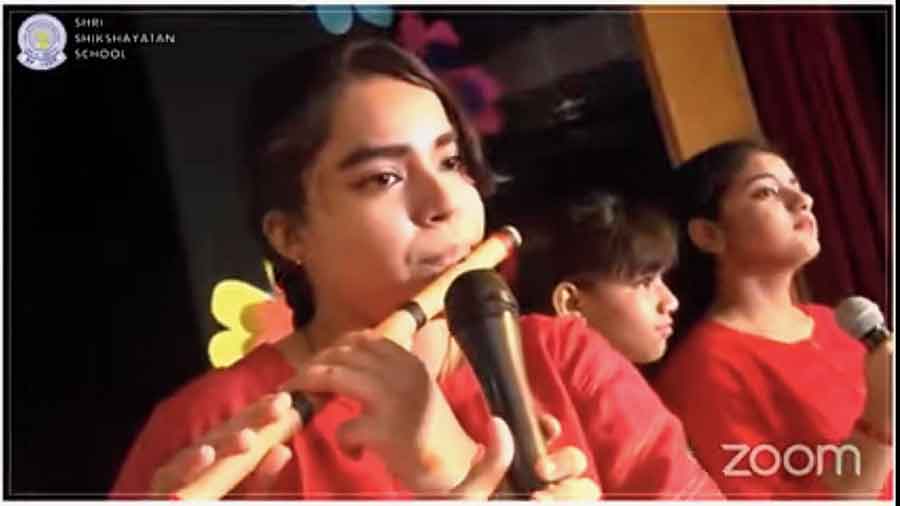 The school recently hosted an annual award ceremony, virtually. The pupils of the Council, who passed grades X and XII, were congratulated on their academic and co-school achievements. Principal Sangeeta Tandon presented the school's annual report. It also shed light on the milestones reached by the school in these difficult times. The best clubs were also rewarded for their activities.
A PowerPoint presentation was shown on occasion, which encapsulated cultural performances such as song and dance. The infusion of performances in Hindi and English proclaimed gratitude and hope. The music and dance performances were an interesting mix of East and West. "The celebration of the annual day is a special day where we recognize a few students who go the extra mile, while investing in themselves. The competition must be with oneself and not with others. It was an eventful day for us, "said Bratati Bhattacharyya, Secretary General of the Shikshayatan Foundation. The manager said: "It was a satisfying experience for us. It is important to express our gratitude, and above all this pandemic has taught us that whatever the situation, it is imperative to continue in life. I pray that everyone will be happy and safe.