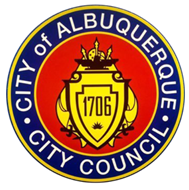 Upcoming City Council Committee Meetings will be held in the Council Committee Room – City of Albuquerque
May 6, 2022
Next week, the May 9 finance and government operations committee meeting and the May 10 public safety committee meeting will be held in the city council committee room on May 9.e Albuquerque City Government Center floor. Due to the location change, the hybrid meeting feature on Zoom, including virtual public commentary and YouTube live streaming, will not be available for these meetings.
As city council meetings and council committee meetings returned to in-person, city staff offered a hybrid meeting option for members of the public by hosting meetings on Zoom Webinar and allowing public comment via Zoom, in addition to public comments in the Council Chamber. Hybrid meetings require additional staff and resources to provide the best experience for meeting participants. Board staff is currently working to ensure that additional resources, including staff, will soon be available to reconvene hybrid meetings for Board committees such as the Finance and Government Operations Committee, the Public Safety and the Land Use, Planning and Zoning Committee.
Returning to the committee room, committees revert to the previous structure of having committee meetings without broadcasts or livestreams. Members of the public who wish to participate will need to attend the meeting in person, beginning at 5:00 p.m. If members of the public wish to provide public comments, they can always pre-register using the web forms here: https://www.cabq.gov/council/find-your-councilor/public-comments. Staff will not accept entries for public comment at committee meetings.
Next week's meeting schedule:
Monday, May 9 – Finance and Government Operations Committee
Board Committee room at 9e Albuquerque Government Center Floor
Tuesday, May 10 – Public Safety Committee
Board Committee room at 9e Albuquerque Government Center Floor
Thursday, May 12 – Committee of the Whole
Vincent E. Griego Chambers in the basement of the Albuquerque Government Center
Hybrid meeting available on Zoom Webinar: https://cabq.zoom.us/j/85741808457, and broadcast on GOVTV Comcast Channel 16, and YouTube live stream: https://youtu.be/v8LqXssxk70.