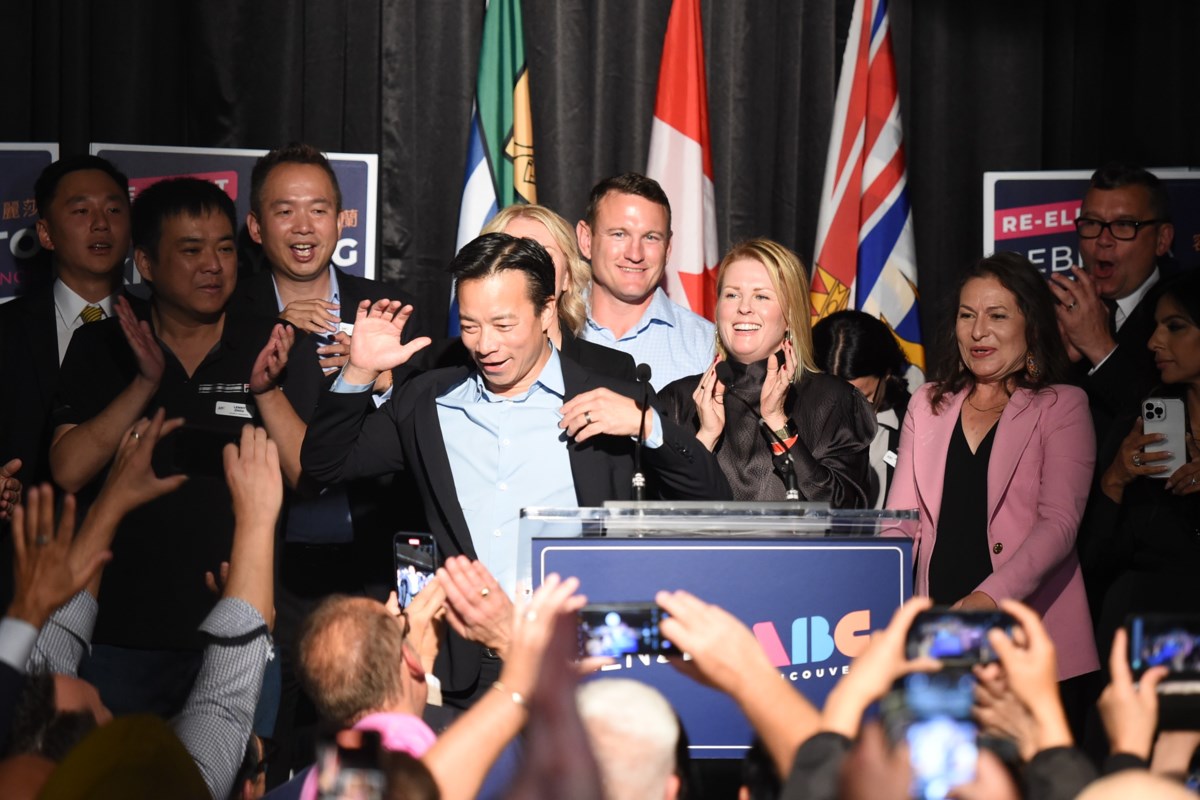 Vancouver students vote for mayor, council and school board
The kids turned away from the ABC and into the Greens.
Ken Sim not only won the October 15 municipal elections with adult voters, but also took the seat of mayor when local students voted.
The city held a vote for students in grades 4-12, giving them the chance to experience what it's like to vote in a municipal election when they were still young (you must be 18 or older on polling day to vote in an election in British Columbia).
"In Vancouver, participating schools received free educational resources and election supplies," the city said in a press release issued after General Election Day (October 15). "These resources educate students about local government and the electoral process, while encouraging them to research candidates and foster dialogue between students and their families."
In the mock election held in early October, more than 7,300 students voted in Vancouver, representing 58 schools.
In the end, Ken Sim won with 38% of the vote, according to the city; that's slightly below Sim's win in the actual polls, where he got 50% of the vote.
Incumbent Kennedy Stewart also finished second with 23% (just below his 29% on October 15). Colleen Hardwick finished third in both elections, with about 10% in each election.
As the mayoral race mimicked the adult vote, the council diverged. While the Sim's A Better City (ABC) party won seven seats and all the candidates running for the council were elected, they weren't as lucky with students as Coun alone. Sarah Kirby-Yung gets a seat on the youth council (she was the first to get votes in the city on October 15).
The only other two councilors who were elected on October 15 and by students were Greens Pete Fry and Adrian Carr.
The Vancouver students' first choice for the council was Dulcy Anderson, who ran with Forward with Kennedy Stewart. Carr was second, while independent Amy 'Evil Genius' Fox took third place.
According to the student vote, the council was completed by Asha Hayer from Progress Vancouver, Sean Nardi from TEAM, Michael Wiebe from the Greens as well as Alvin Singh and Tesssica Truong (both from Forward).
The election and student vote was a little closer when it came to the school board where the two groups only agreed on four out of nine candidates: Preeti Faridkot of ABC and Jennifer Reddy of OneCity as well as Janet Fraser and Lois Chan-Pedley of the Greens.
Students again shunned ABC and instead voted for Steve Cardwell of Vision Vancouver, Hilary Thomson and Aaron Leung, Kyla Epstein of OneCity, Nick Poppell of the Greens and Hilary Thomson.